Posted
September 21, 2017 by admin
in
FNUTL Top Ten Games of the Week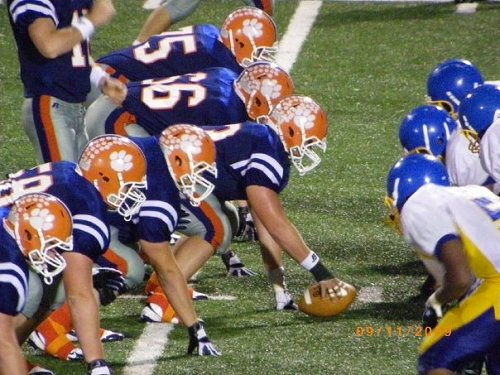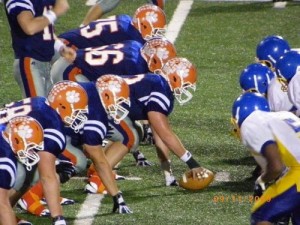 Welcome to another season of Friday Night Under the Lights!
This Week's FNUTL Top Ten Games of the week.
Week of 10-6-2017
Welcome to Week 9! No room for mistakes now!
This is week nine's Top Ten Games of the Week.
1 Tupelo (7-0) at South Panola (6-2) – No set up needed here. The Golden Wave is riding a perfect season, and South Panola is always dangerous, especially at home.
2 St. Stanislaus (4-3) at East Central (6-0) – Two coastal powerhouses tangle. East Central has been in the WTT Sweet Sixteen power rankings since the begining and sport one of the seven perfect records. The Rock-a-chaws come into this game stopping the slide and ready to try to take out the Hornets. Will it match last years incredible 70-50 victory by the Rock-a-chaws? Tune in.
3 Oxford (5-3) at Horn Lake (6-0) – Nobody get a bye in week 9. Horn Lake has broken through this year, a Sweet Sixteen in 6A, and runs into an Oxford team that has to win to keep their playoff hopes alive.
4 Clinton (4-3) at Northwest Rankin (5-2) – The Arrows have ad the hardest luck, loosing their three games to top ten teams. Northwest Rankin is lead by a steady defense yielding 12 points a game. Neither team can afford to lose.
5 Madison Central (6-1) at Starkville (7-1) – Running out a superlatives. Two WTT Power Ranking teams in a major match. Both teams with great offenses and strong defenses. Toss a coin.
6 Jackson Academy (6-1) at PCS (5-3) – Presbyterian Christian has taken on the chin this year and need a strong game against the Raiders, 6-1 in one of their best years in a dozen.
7 MRA (5-3) at Jackson Prep (8-0) – Jackson Prep has been at the top of their game, averaging 45 points a game while yeilding only a touchdown a game. MRA has had hard luck the last three games after an excellent start. Prep doesn't look to let up.
8 Hattiesburg (7-0) at Wayne County (4-3) – The Tigers are having an epic year, beating Oak Grove, Petal, Laurel, and generally ruling the Pine Belt. Wayne County has not had one of their best years, although 4-3 is solid. Hattiesburg looks to keep mounting the points.
9 Picayune (6-1) at Long Beach (5-2) – The Bearcats need to put one together to match up with the Maroon Wave. Picayune is 6-1 and have found their stride with a potent ground game.
10 Mendenhall (6-1) at West Lauderdale (5-3) – Two unbeatens in 5-4A, the winner of the match has the inside track. After this, only 2 games are left to catch up.