Posted
December 3, 2016 by Jake Wimberly
in 2A
Calhoun City Running Back Jeesie Nabors Reflects on the State Championship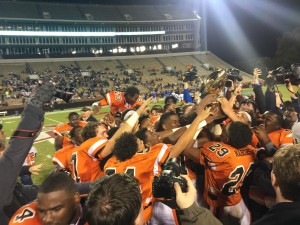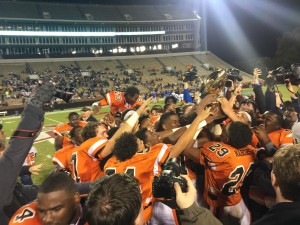 Calhoun City defeated Bay Springs Friday evening in the 2A State Championship game 22-8, giving Calhoun City their first state championship since 1989.
Chris Ebelhar caught up with Calhoun City running back Jessie Nabors on the floor of Davis Wade Stadium to get his thoughts on their big win and their season. You can listen below.
Nabors rushed for 114 yards on 18 carries and had a big interception on defense in the second half to stime a Bay Springs come back.
Make sure you head over to fnutl.com for more championship coverage; also you can hear the games at EZ877fm.com