Will the Thrill's Power Rankings – 4A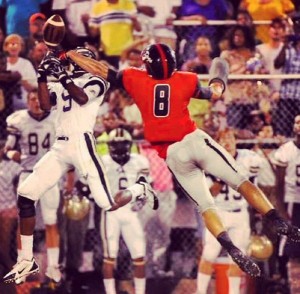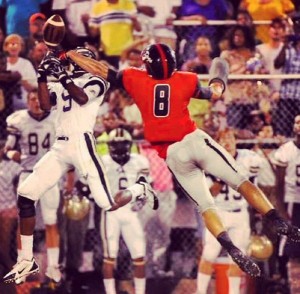 Will the Thrill's Power Rankings – 4A
Welcome to our all-new Will the Thrill Power Rankings for all of the MSHAA. The rankings are based upon strength of schedule, offensive strength, and defensive ability. The rankings are bought to you as food for thought and are non-binding.
Week 11 – Division 4A
Note: With the coming playoffs, we've decided to rank the top 32 teams. Which ones won't make it?
Poplarville leads the top 32 field with a 9-0 perfect record. East Central is also undefeated and at 8-0. Ponotoc, Noxubee County, Itawamba AHSm Greenwood, and Mendenhall round out the top 7. Some good teams will be left out this year.
Thrilling 32

			        PP1  PP2    PP3			CLASS

                                 UP  OPPO.  OWN	POWER		4A

SCHOOL(REGION/DISTRICT)	   W L	FRNT WINS  WINS	POINTS	AVG.	RANKINGS

POPLARVILLE(7-4A)	   9 0	63    45   126	234	26.000	1

EAST CENTRAL(8-4A)	   8 0	60    32   112	204	25.500	2

PONTOTOC(2-4A)	           9 1	72    46   126	244	24.400	3

NOXUBEE COUNTY(4-4A)	   5 3	70    43    70	183	22.875	4

ITAWAMBA AHS(2-4A)	   8 2	68    48   112	228	22.800	5

GREENWOOD(3-4A)	           7 2	65    37    98	200	22.222	6

MENDENHALL(5-4A)	   7 2	59    33    98	190	21.111	7

SENATOBIA(1-4A)	           6 3	59    42    84	185	20.556	8

CLARKSDALE(3-4A)	   5 5	84    49    70	203	20.300	9

SOUTH PIKE(6-4A)	   6 3	59    39    84	182	20.222	10

WEST LAUDERDALE(5-4A)	   6 4	68    42    84	194	19.400	11

QUITMAN(5-4A)	           5 5	60    52    70	182	18.200	12

GREENE COUNTY(7-4A)	   9 1	76    45   126	247	24.700	13

LOUISVILLE(4-4A)	   8 2	72    47   112	231	23.100	14

SAINT STANISLAUS(8-4A)	   5 2	59    22    70	151	21.571	15

NORTHEAST LAUDERDALE(5-4A) 6 2	50    26    84	160	20.000	16

CORINTH(1-4A)	           5 4	67    43    70	180	20.000	17

FLORENCE(6-4A)	           6 4	66    48    84	198	19.800	18

RIPLEY(1-4A)	           4 5	57    53    63	173	19.222	19

SHANNON(2-4A)	           5 5	74    46    70	190	19.000	20

NEW HOPE(4-4A)	           5 4	57    43    70	170	18.889	21

SUMRALL(7-4A)	           6 4	56    46    84	186	18.600	22

FORREST COUNTY AHS(7-4A)   5 5	58    54    70	182	18.200	23

NEW ALBANY(1-4A)	   5 5	60    51    70	181	18.100	24

PURVIS(7-4A)	           3 5	56    45    42	143	17.875	25

ROSA FORT(3-4A)	           3 4	45    37    42	124	17.714	26

YAZOO CITY(3-4A)	   5 4	47    38    70	155	17.222	27

MCCOMB(6-4A)	           3 5	52    43    42	137	17.125	28

PASS CHRISTIAN(8-4A)	   4 5	63    35    56	154	17.111	29

LAWRENCE COUNTY(7-4A)	   4 6	66    48    56	170	17.000	30

LEAKE CENTRAL(4-4A)	   4 5	55    41    56	152	16.889	31

MOSS POINT(8-4A)	   2 7	73    48    28	149	16.556	32