Will the Thrill's Power Rankings – 3A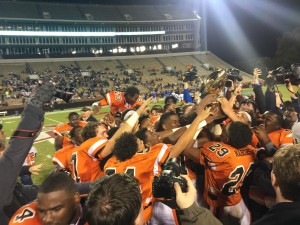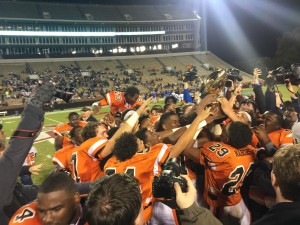 Will the Thrill's Power Rankings – 3A
Welcome to our all-new Will the Thrill Power Rankings for all of the MSHAA. The rankings are based upon strength of schedule, offensive strength, and defensive ability. The rankings are bought to you as food for thought and are non-binding.
Week 11 – Division 3A
Note: With the playoffs right around the corner, we're expanding the rankings to include the top 32 rankings in the division.
Jeff Davis County looks more and more like the team to beat in 3A. They're followed closely by a formidable Yazoo County team at 9-0 and another undefeated team, North Panola, at 8-0. Charleston, Forest and Hazlehurst round out the top 7.
Thrilling 32

			           PP1	PP2   PP3		CLASS

	                            UP	OPPO. OWN  POWER	3A

SCHOOL(REGION/DISTRICT)	     W	L FRONT	WINS  WINS PTS	  AVG.	RANKINGS

JEFFERSON DAVIS COUNTY(8-3A) 9	1  64	44    126   234	23.400	  1

YAZOO COUNTY(3-3A)	     9	0  59	23    126   208	23.111	  2

NORTH PANOLA(2-3A)	     8	0  46	21    112   179	22.375	  3

CHARLESTON(3-3A)	     9	1  56	36    126   218	21.800	  4

FOREST(5-3A)	             7	2  59	38     98   195	21.667	  5

HAZLEHURST(7-3A)	     7	2  59	35     98   192	21.333	  6

PORT GIBSON(7-3A)	     7	2  59	33     98   190	21.111	  7

NORTH PONOTOC(1-3A)	     8	2  50	46    112   208	20.800	  8

CHOCTAW COUNTY(4-3A)	     7	2  41	40     98   179	19.889	  9

VELMA JACKSON(6-3A)	     5	4  61	40     70   171	19.000	 10

WATER VALLEY(2-3A)	     7	3  38	36     98   172	17.200	 11

HOUSTON(4-3A)	             6	3  51	53     84   188	20.889	 12

TYLERTOWN(8-3A)	             5	4  65	42     70   177	19.667	 13

KOSSUTH(1-3A)	             7	3  56	41     98   195	19.500	 14

SOUTH PONTOTOC(4-3A)	     7	3  44	45     98   187	18.700	 15

ABERDEEN(4-3A)	             5  5  58	47     70   175	17.500	 16

BOONEVILLE(1-3A)	     5	4  49	34     70   153	17.000	 17

MAGEE(6-3A)	             5	5  48	49     70   167	16.700	 18

WEST MARION(8-3A)	     4	4  40	36     56   132	16.500	 19

BELMONT(1-3A)	             4	4  40	36     56   132	16.500	 20

MORTON(5-3A)	             5	5  46	48     70   164	16.400	 21

SOUTHEAST LAUDERDALE(5-3A)   4	6  52	55     56   163	16.300	 22

SEMINARY(8-3A)	             4	6  48	57     56   161	16.100	 23

JEFFERSON COUNTY(7-3A)	     2	6  48	47     28   123	15.375	 24

RALEIGH(6-3A)	             4 	6  50	46     56   152	15.200	 25

CRYSTAL SPRINGS(6-3A)	     4	6  54	42     56   152	15.200	 26

INDEPENDENCE(2-3A)	     3	6  47	47     42   136	15.111	 27

J.Z. GEORGE(3-3A)	     4	6  36	57     56   149	14.900	 28

WILKINSON COUNTY(7-3A)	     3	5  40	36     42   118	14.750	 29

WESSON(8-3A)	             4	6  48	43     56   147	14.700	 30

NETTLETON(4-3A)	             4	5  41	35     56   132	14.667	 31

M.S.PALMER(2-3A)	     3	5  44	28     42   114	14.250	 32