Posted
September 8, 2017 by admin
in
Will the Thrill's Power Rankings – 3A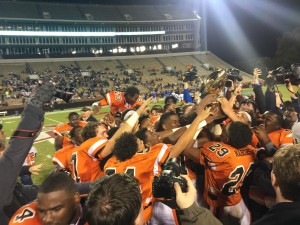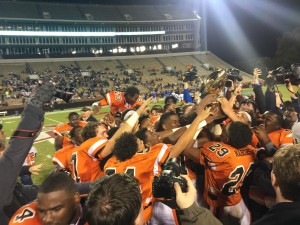 Will the Thrill's Power Rankings – 3A
Welcome to our all-new Will the Thrill Power Rankings for all of the MSHAA. The rankings are based upon strength of schedule, offensive strength, and defensive ability. The rankings are bought to you as food for thought and are non-binding.
Week 3 – Division 3A
Yazoo County continued its winning ways, 5-0 and averaging 23 ranking points a game. That other team from Panola County, North Panola, continues to follow Yazoo County, only a point per game behind. The Killer Bees of Bassfield live on in Jefferson Davis County, 4-1 and always strong. The power rankings include Tylertown at 2-3, but ranked still number 13 with losses to major 6A programs D'Iberville and St. Martin.
Sweet 16

TEAMS(REGION)          W  L  PP1 PP2 PP3  PTS    AVG.  RANK
YAZOO COUNTY	       5  0  39	  6   70  115	23.000    1
NORTH PANOLA	       4  0  26	  6   56   88	22.000	  2
JEFFERSON DAVIS COUNTY 4  1  39	 13   56  108	21.600	  3
FOREST	               3  1  30	  8   42   80	20.000	  4
CHARLESTON	       4  1  33	  9   56   98	19.600	  5
SOUTH PONOTOC 	       5  0  17	 11   70   98	19.600	  6
PORT GIBSON	       3  2  41	 13   42   96	19.200	  7
WESSON	               4  1  25	 12   56   93	18.600	  8
KOSSUTH	               4  1  29	  7   56   92	18.400	  9
HAZLEHURST	       3  2  37	 11   42   90	18.000	 10
SOUTHEAST LAUDERDALE   3  2  27	 15   42   84	16.800	 11
ABERDEEN	       3  2  31	 10   42   83	16.600	 12
TYLERTOWN	       2  3  45	 10   28   83	16.600	 13
HOUSTON	               2  2  24	 14   28   66	16.500	 14
BOONEVILLE	       3  2  31	  9   42   82	16.400	 15
NORTH PONOTOC	       3  2  27	 12   42   81	16.200	 16