Posted
September 21, 2017 by admin
in
Will the Thrill's Power Rankings – 2A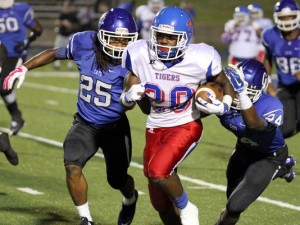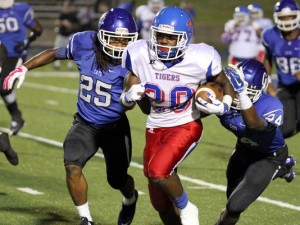 Will the Thrill's Power Rankings – 2A
Welcome to our all-new Will the Thrill Power Rankings for all of the MSHAA. The rankings are based upon strength of schedule, offensive strength, and defensive ability. The rankings are bought to you as food for thought and are non-binding.
Week 6 – Division 2A
Despite the win, Philadelphia drops to #3, below Scott Central and Perry Central. After a hiatus, Philadelphia is back to its winning ways and is number 1 in this week's Sweet 16. Matching them and tied for number one, Scott Central is right on their heels, followed very closely by Perry Central. The Tartars of Taylorsville has dropped to number 12 after is loss, Newton rises to Number 4, and East Webster moves up two notches to number 5.
Sweet 16

TEAMS(REGION)        W  L  PP1 PP2  PP3 PTS   AVG.  RANK
SCOTT CENTRAL	     5	0  27	12   70	109  21.800   1
PERRY CENTRAL	     6	0  30	14   84	128  21.333   2
PHILADELPHIA	     6	0  34 	 9   84	127  21.167   3
NEWTON	             4  0  16 	 9   56	 81  20.250   4
EAST WEBSTER	     5	0  15	14   70	 99  19.800   5
COLLINS	             4	2  34	18   56	108  18.000   6
LAKE	             5	1  22	14   70	106  17.667   7
SOUTH DELTA	     5	1  22	13   70	105  17.500   8
PELAHATCHIE	     4	1  17	14   56	 87  17.400   9
O'BANNON	     4	1  18	12   56	 86  17.200  10
LEFLORE COUNTY	     4	2  32	13   56	101  16.833  11
TAYLORSVILLE	     4	2  28	16   56	100  16.667  12
EUPORA	             4	2  22	19   56	 97  16.167  13
WALNUT	             3	0   3	 3   42	 48  16.000  14
WINONA	             4	2  26	14   56	 96  16.000  15
BAY SPRINGS          3	3  32	20   42  94  15.667  16