Posted
September 21, 2017 by admin
in
Will the Thrill's Power Rankings – 1A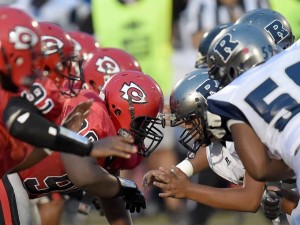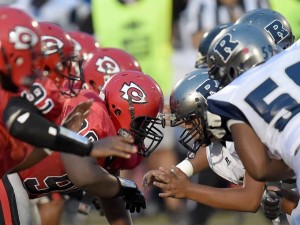 Will the Thrill's Power Rankings – 1A
Welcome to our all-new Will the Thrill Power Rankings for all of the MSHAA. The rankings are based upon strength of schedule, offensive strength, and defensive ability. The rankings are bought to you as food for thought and are non-binding.
Week 6 – Division 1A
Nanih Waiya remains at number 1, Simmons #2, and Lumberton #3. Sacred Heart still stays in the Sweet 16 at number 15. Biggersville remains in the brackets at number 10.
Sweet 16

TEAMS(REGION)         W L  PP1  PP2  PP3  PTS    AVG. RANK
NANIH WAIYA	      6	0   14	14    84  112	18.667	1
SIMMONS	              5	0    9	 5    70   84	16.800	2
LUMBERTON	      4	1   19	 8    56   83	16.600	3
SMITHVILLE	      5	1   16	10    70   96	16.000	4
RAY BROOKS	      3	1    6	11    42   59	14.750	5
OKOLONA	              4	2   16	13    56   85	14.167	6
EAST MARION	      3	2   17	 5    42   64	12.800	7
RESURRECTION CATHOLIC 1	2   11	13    14   38	12.667	8
STRINGER	      5	1   18	13    70  101	16.833	9
BIGGERSVILLE	      2	0    2	 2    28   32	16.000	10
NOXAPATER	      4	1   11	 4    56   71	14.200	11
SEBASTOPOL	      3	2   13	14    42   69	13.800	12
VARDAMAN	      3	2   11	13    42   66	13.200	13
LEAKE COUNTY	      4	2   12	11    56   79	13.167	14
SACRED HEART	      3	3   20	13    42   75	12.500	15
SHAW	              3	2    9	11    42   62	12.400	16