Week 9: FNUTL's Top Ten Games of the Week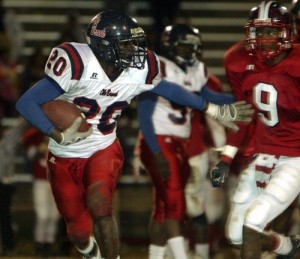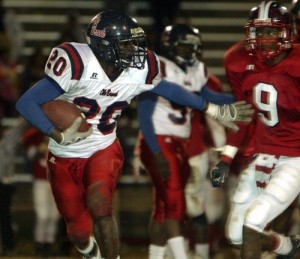 We have a fight for division leads in 9 of the top ten games this week.  Let's see what's on the plate!
Week of October 23rd
1              West Jones at Brookhaven – Our Perfectly Powerful Peanut Game of the Week.  After a barn-burner last year (34-26 win by West Jones), Brookhaven has a chance for revenge at home this year.  Watch for a high scoring  5A Region 3 game.
2              Oak Grove (7-1) at Brandon (7-2) – A possible final?  The Brandon Bulldogs, No. 6 in the state, takes No. 4 in the state in Brandon.  Oak Grove is 4-0 in 6A Region 3, and Brandon is 3-1.  The difference maker may be Brandon's defense;  in the region, Brandon is holding opponents to 10 points a game.
3              Olive Branch (5-3) at Columbus (6-2) – Olive Branch is only a handful of years from their championship and still are dangerous.  Columbus is 4-0 and tied in 6A Region 1 with South Panola.  Can they continue the pace against Olive Branch?  Stay tuned.
4              Warren Central (7-1) at Clinton (6-2) – Warren Central has maintained a high level for the season and are ranked 12th in the state by MaxPreps.  They take on the always-tough Clinton Arrows, equally 4-0 in 6A Region 2.  This is as even a match there is.  Watch for turnovers to possibly determine the winner.
5              St. Martin (8-1) at Ocean Springs (7-1) – The Greyhounds and the Yellowjackets have been circling each other since the start of the season, waiting for this match.  Wait no longer.  Ocean Springs is 4-0 in 6A region 4 and St. Martin is 3-1.  The Greyhounds have been fueled by a defense that gives up a stingy 7 points a game in the region, while St. Martin has been averaging nearly 40 points a game.  Why wins?  We'll see.
6              Gulfport (6-2) at D'Iberville (5-4) – Not one, but two great games in 6A region 4.  The Admirals are also 4-0 and D'Iberville is 3-1.  Both teams are on winning streaks and the winner will battle the Ocean Springs-St. Martin winner for the division lead.
7              Kemper County (6-2) at Forest (7-1) – In 3A region 5 Kemper County and Forest both have perfect 3-0 records.  Kemper has been brutal in the region, scoring 44 points a game while yielding only 10.  Forest averages 34 points a game while yielding 23, but Forest gets this one at home.  Watch for the scoreboard to light up at Forest
8              Pascagoula (6-2) at Pearl River Central (7-1) – In 228 territory Pacagoula and Pearl River are two more fine teams in an area teeming with great play.  Once again, two teams tied for  a lead (4-0) in 5A region 4, with both teams with four game win streaks.  No favorites, but the game will be played in Pearl River.
9              Laurel (5-3) at South Jones (7-2) – The Golden Tornadoes have bounced back from the opening season loss to Hattiesburg and are 4-0 in 5A Region 3.  South Jones is 3-1, within shouting distance of Laurel and Wayne County.  South Jones is averaging 30 points a game while Laurel is averaging a whopping 50 points a game in the region.  South Jones will have it's work cut out for it, with Laurel only giving up 7 points a game in the region.
10           Calhoun City (6-3) at Eupora (7-2) – The Calhoun City Wildcats stands 3-0 in 2A Region 4 and have a three game win streak.  Eupora is 2-1 in the region after suffering a loss last week against Winona. The key will be if Eupora can keep Calhoun City off the field, as the Wildcats are averaging 44 points a game to Winona's 15 a game.