MS/AL All-Star Classic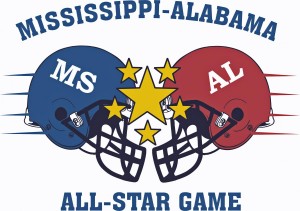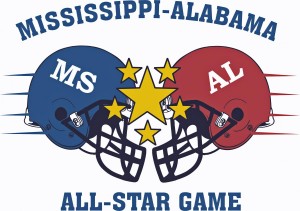 There's more football to be played, folks!
On Saturday, December 12th, the Mississippi/Alabama All-Star Classic is going to be played in Hattiesburg at the spacious M.M. Roberts Stadium.  Kickoff is slated for 12 noon.
Last year Alabama won the game in a last-second touchdown to beat Mississippi 36-30.  This year, for the first time, the game will be played in the Magnolia State.  We have a great chance to go to the game and cheer our players to victory!
The game will be broadcast by Raycom on the following networks:
 Raycom Alabama-Mississippi All-Star Game TV networks.

City

Station

Birmingham (Ann and Tusc)

WBRC-TV

Memphis

WMC-TV

Huntsville-Decatur (Flor)

WAFF-TV

Jackson, MS

WLBT-TV

Montgomery-Selma

WSFA-TV

Columbus, GA (Opelika, AL)

WTVM TV9

Biloxi-Gulfport

WLOX-TV

Hattiesburg-Laurel

WDAM-TV

Dothan

WDFX-TV

Mobile

WALA-TV

Tupelo – Columbus

WTVA-TV

Meridian

WTOK-TV

Greenwood-Greenville

WABG-TV or

WXVT-TV
If you wish to follow the game and can't be in front of a television or not in an area that broadcasts the game, you can tune in right here .  Simply click in the LISTEN LIVE and start the feed.
Join us for the MS/AL game, courtesy Friday Night Under the Lights!