Profile in Courage: Josh Sexton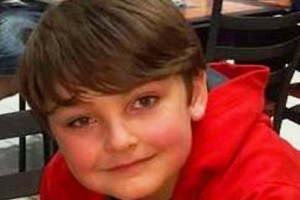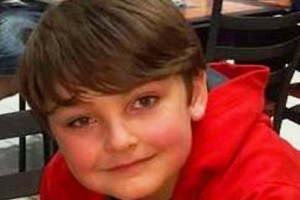 Josh Sexton last September was a third-grader at McLaurin Elementary, enjoying the things a seven-year old boy would enjoy.  Big and strong for his size, he played offensive lineman and defensive tackle for his football team.  One day while throwing the football with his brother, Josh felt some pain in his right arm.  It turns out that Josh broke his right arm during the play.
Strong young boys shouldn't have these problems and doctors looked for lymphoma or leukemia.  Nothing was found, so Josh returned to his normal activities.  The pain returned after Christmas however, and Josh's mom Alishia knew something was wrong.  Josh went in for X-rays, and the source of his pain was confirmed; Josh had osteosarcoma, a cancer that affects the "long bones", the majority who are children, where the bones are growing quickly.  Because it grows in fast-growing bones, osteosarcoma can spread rapidly.
Josh started chemotherapy January 7th.  Josh drew support from his parent Wil and Alishia, his older brother Caden, and the community rallied around Josh.  He was determined to "never give up", and became a picture of a young man who grew stronger as his body weakened.  The osteosarcoma spread, to the point that doctors felt the only chance for Josh was to remove his arm.  In April, Josh, Wil and Alishia checked in to the Blair E. Batson Hospital for Children for the next journey of their lives together.  The operation was successful and Josh started the long climb back.
As great families are, they have drawn closer together, drawing strength from each other's courage, the greatest being the courage of Josh himself.  Through the fight to regain his life, he has become a beacon of facing issues with bravery and humor.  As great communities are, the people in McLaurin, and indeed all of Mississippi, have lent themselves and their time to lifting up Josh and his family in their time of need.  Josh has been vetted near and far by people who can't help but watch in awe as this young man tackles great obstacles which would make them pause.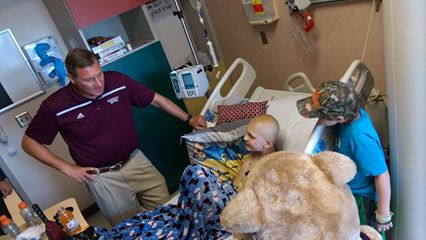 Josh is back in school, being an 8-year old boy, who has walked a path few of us could do with such strength. Along the way he's gone to Las Vegas and stole the show with his own dance moves, met with the mascots of Ole Miss, Mississippi State and Southern Miss, been to Saint's games, had a visit from Dan Mullin, coach of Mississippi State, been in the wrestling ring with Brent DiBiase and received a message from John Cena who told Josh "you inspire me", become an icon for cancer month, rode the back of a Hog in the Rumble for Childhood Cancer, and brought hope and inspiration to everyone he meets.  On September 9th, before the start of the McLaurin-Richland football game, both teams honored Josh by letting him dress out for the game, and Josh ran for a touchdown.  In the emotion of the moment, the McLaurin players followed Josh in, congratulated him and gave him the game ball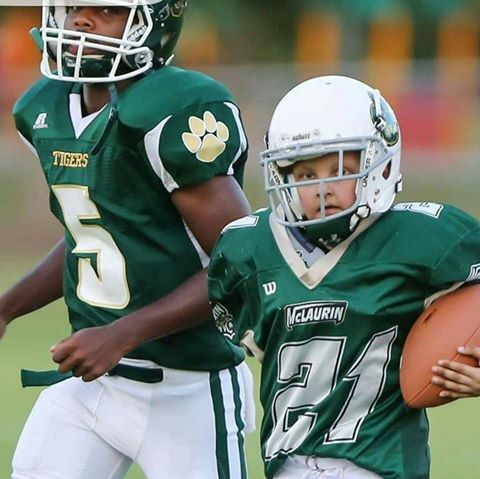 .  It was a moment that all those who were there will remember forever.
Last week, Chris Ebelhar, our sideline reporter for our Perfectly Powerful Peanut games, invited Josh to hang out with him on the sidelines.  Josh had the time of his life, roaming with Chris as he reported on the field, and meeting with the Peanut Growers mascot, Buddy McNutty.  Chris knows the family and has always been impressed with Josh.  "He's such a super kid, humble, kind, and what you want from your own son", said Chris.  He gives the credit to a wonderful family life. "Wil and Alishia Sexton did an amazing job with Josh."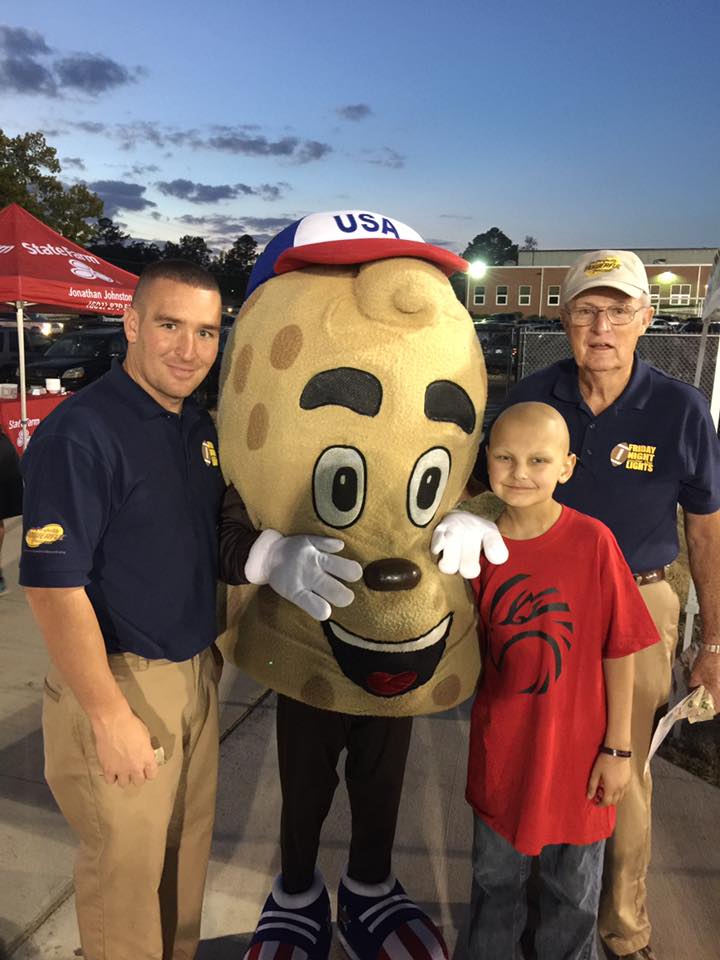 Josh will need to return for bone scans for the rest of his life.  The first battle was won, but for Josh the war will need to be fought every day.  Yet he looks upon his life with the joy that only comes from courage and the support of a loving family.  The family is accepting donations to help pay for the costs of his surgery and his ongoing care.
For those who wish to help, you can make a donation directly to Josh by making out a check to Alishia or Wil Sexton and mail it to P.O. Box 180634, Richland, MS  39218.  They have a gofundme website set up as well.  Donations can be made at https://www.gofundme.com/pkjh2hmc .  All donations will go to help with medical expenses.