The Wendy's Giant of the Week: Our Trip to Picayune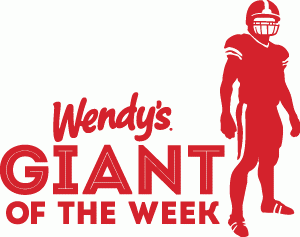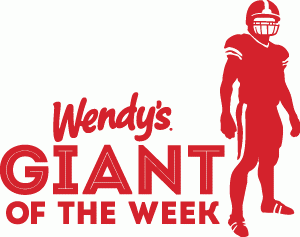 Russ and the Crew went to Picayune to present the Wendy's Giant of the Week to Week 10 winner Cameron Thomas of the Picayune Maroon Tide.
Cameron Thomas in the game against the Pearl River Blue Devils had 9 carries for 271 yards for an astonishing 30.1 yards per carry. Cameron had 5 touchdowns rushing and another touchdown reception of 75 yards in the Maroon Tide's 61-7 victory.
Russ and the crew when to Picayune High School and with the student body, band and his teammates presented the Wendy's Giant of the Week plaque along with a check for $250 to the Picayune High Booster Club, coupons for a free frosty for everyone in the school, and a $300 Wendy's gift card.
While there the Maroon Tide Band lit it up with "The Horse".


It set everyone's toes to tapping, including none other than the venerable Russ Robinson himself!
Every week we will pick a GIANT of the week,
on offense or defense, who stood tall on the football field.
It can be a dominant player in any position,
but one who was a GIANT on the gridiron!
Keep up will all the past Wendy's Giant of the Week winners at https://wendysgiantoftheweek.com !