Will the Thrill's Power Rankings – 1A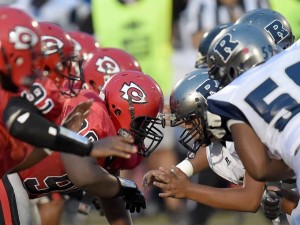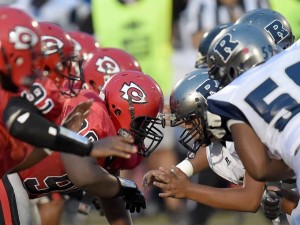 Will the Thrill's Power Rankings – 1A
Welcome to our all-new Will the Thrill Power Rankings for all of the MSHAA. The rankings are based upon strength of schedule, offensive strength, and defensive ability. The rankings are bought to you as food for thought and are non-binding.
Week 11 – Division 1A
As we head into the playoffs we seem to have an inevitable matchup lurking in the 1A North between Nanih Waiya and Hollandale Simmons. Both have perfect records, with Nanih Waiya averaging an incredible 54 points a game over the season, with 5 games holding their opponents under 10 points and two shutouts. Hollandale Simmons is averaging over 40 points a game, but with seven shutouts by the defense. It will probably be inevitable that they meet in a one-and-done playoff match. Following up is Stringer, Okolona, Lumberton, Ray Brooks and Smithville in the Sweet Seven.
Sweet 16

			           PP1	 PP2  PP3		CLASS
			            UP	 OPPO.OWN  POWER	1A
SCHOOL(REGION/DISTRICT)	    W	L  FRONT WINS WINS PTS	 AVG.	RANK
NANIH WAIYA(3-1A)	   10	0   18	 34    140  192  19.200	   1
SIMMONS(2-1A)	            9	0   15	 26    126  167	 18.556	   2
STRINGER(4-1A)	            9	1   22	 34    126  182	 18.200	   3
OKOLONA(1-1A)	            7	2   19	 39	98  156	 17.333	   4
LUMBERTON(4-1A)	            7	2   25	 33	98  156	 17.333	   5
RAY BROOKS(2-1A)	    6	1    9	 24	70  103	 14.714	   6
SMITHVILLE(1-1A)	    8	2   20	 33    112  165	 16.500	   7
FRENCH CAMP(3-1A)	    5	2    9	 32	70  111	 15.857	   8
NOXAPATER(3-1A)	            7	2   15	 23	98  136	 15.111	   9
SHAW(2-1A)	            6	3   13	 37	84  134	 14.889	  10
LEAKE COUNTY(3-1A)	    5	4   15	 35	70  120	 13.333	  11
EAST MARION(4-1A)	    4	5   23	 40	56  119	 13.222	  12
BIGGERSVILLE(1-1A)	    4	2    6	 16	56   78	 13.000	  13
RESURRECTION CATHOLIC(4-1A) 3	4   15	 35	42   92	 13.143	  14
TUPELO CHRISTIAN PREP(1-1A) 4	3    7	 28	56   91	 13.000	  15
BROAD STREET(2-1A)	    3	4   17	 32	42   91	 13.000	  16